Welcome to
Makronissos Watersports
Only five minutes drive
from the center of Ayia Napa
Get Set, Get Ready, Go
At Makronissos Watersports
With over 39 years of experience, Hamalis and Kaikkis Watersports, established in 1981, were the first water sports company to operate in Ayia Napa.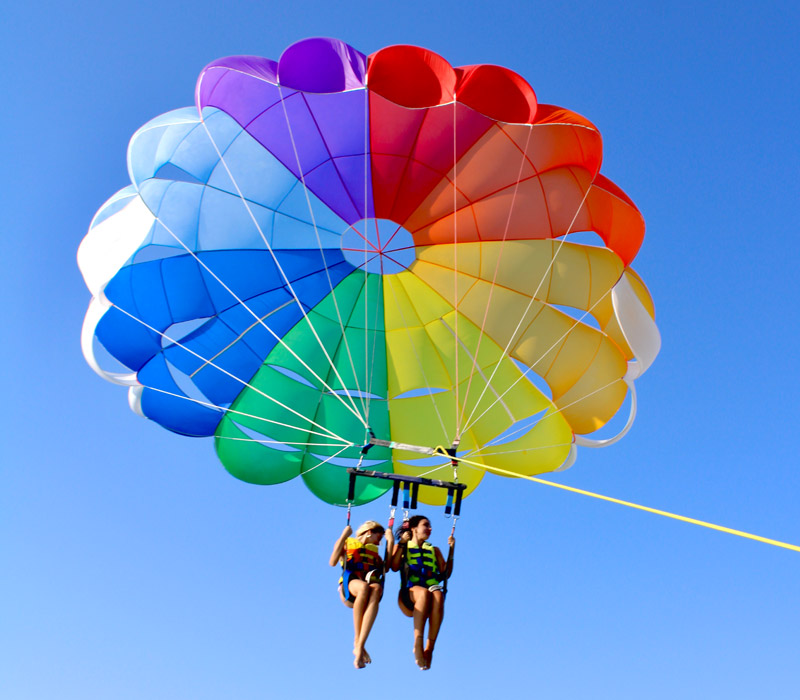 Parasailing
If you can sit you can fly !!
Parasailing is a leisurely activity
not an extreme sport 🙂
See more here ….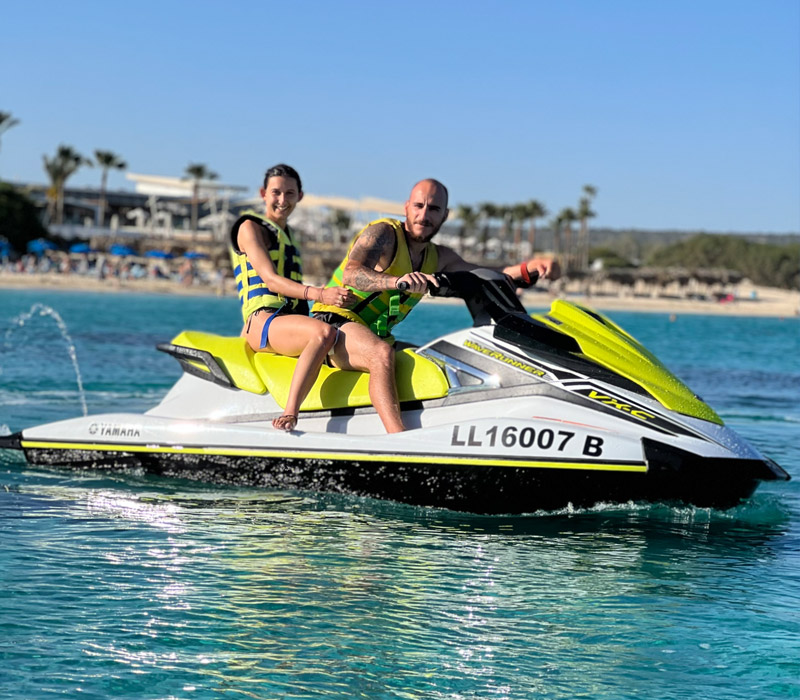 Jet Skis
Jump start your holiday riding through the
waves of the Ayia Napa coastline on
a high powered Jet Ski!
See more here ….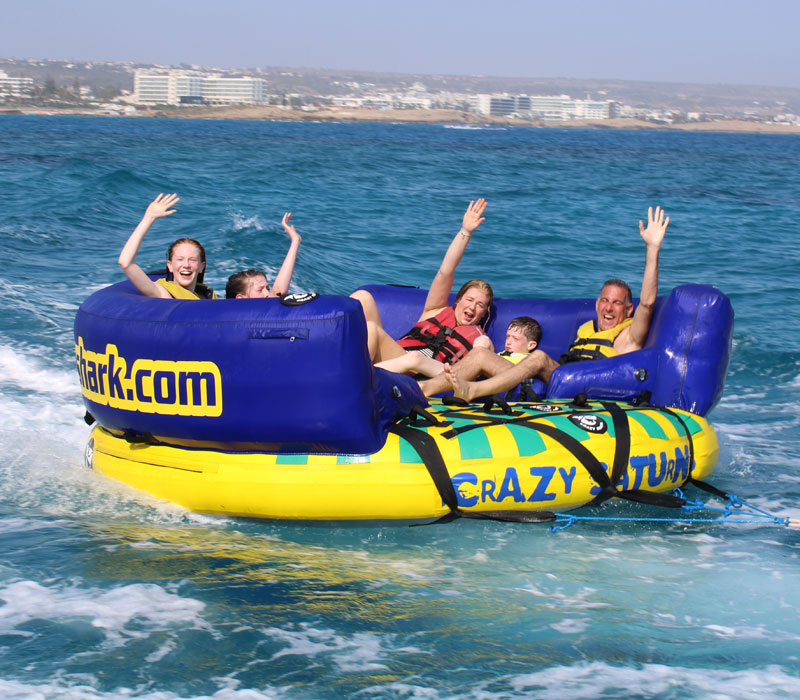 Towables
Have a fun and thrilling time with your friends and family at very reasonable prices. We have a range of towables for your enjoyment
See more here ….
At Makronissos Watersports, we do our utmost to offer a broad selection of water sport activities to make your holidays as enjoyable as possible.
If its something for the kids to do, or a bit of adventure with thrills and spills, dont worry we have you covered.
You can choose to ride on our high powered jet skis or take one of the many pedal boats we have for hire or go on a gracious paragliding ride, there are so many activities for you to choose from we are confident you will have an excellent time.
Jet Skis, Parasailing, Towables, Water Skis, Wake board, Cayaks, Pedal Boats or a ride on our selection of towables, as always the choice is yours, we are here to serve your needs.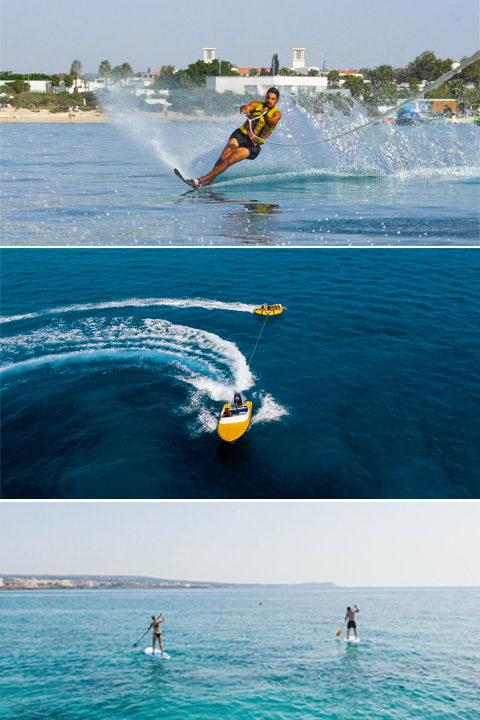 Location
Makronissos Beach is located on the East Coast of Cyprus within the Ayia Napa area.
It is only a five minute drive from the center of Ayia Napa and is found towards the Western side of the town.
Makronissos Watersports is found on the right hand side of the beach (when facing the sea).
Facilities
Makronissos beach has been awarded the "Blue Flag" a programme that offers an exclusive eco-label to beaches that fulfill strict criteria for the quality of the beach and the facilities available to the public.
You can relax in the knowledge that Makronissos Beach fulfills all the criteria implemented by an Internationally recognised non-profit organisation.
Features
Makronissos Beach is found on one side of a natural cape that encloses the beach.
This enclosure assists in keeping the water and beach beautifully clean by preventing a lot of unwanted items reaching the shore.
For this reason Makronissos Beach has arguably the cleanest and calmest water in the area.
Highlights from past Makronissos Watersports videos